Benefits of At Home Veterinary Care
Nobody likes to going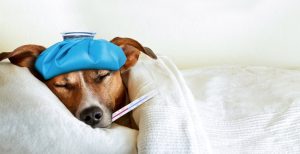 the doctor and this goes for pets too. Wouldn't it be wonderful if the doctor could come to you? Well, your pet is in luck because Dr. Raymond Bourgeois provides At Home Veterinary Care.
There are a lot of benefits of At Home Veterinary Care not only for Pets but the Pet Owners too. House calls benefit clients by permitting their pet's medical evaluation to be done in the comfort of their own home. "My Clients are busy juggling work and their kids' schedules, so it is easier to come to them to care for their pets at their homes," say Dr. Bourgeois. "In addition, home visitation provides the client more of an opportunity to completely share their perspective on their pet's current state of health or illness."
House call consultations may take a little more time, but are typically more thorough than in the office setting. The veterinarian can observe the home environment, see the pet's favorite spots, see treats and toys, and gain an additional perspective on what may be contributing to a pet's illness or health problems.
At Home Veterinarians can provide a variety of services at the home including: checkups, Nail Trimming, Lab Diagnostics, Blood work, Vaccination, Minor Injury care and more.  "One of the most valuable services that I provide as an At Home Vet to my clients is euthanasia," stated Dr. Bourgeois. It is more comfortable for the pets and my clients to have their pets exit this world in the comfort, familiar, and calm home environment instead of the cold and sterile hospital environment.
If you think that At Home Veterinary Care would be a good option for you and your pet(s), Call Dr. Raymond Bourgeois at 504-737-1711.